Description
Brand New and High Quality Universal QI Wireless Charger Charging Pad
Comes with non-slip silicone pad for stable placement of your device.
Adopts smart identification system, just put down to charge.
Suitable for most phones (Please make sure your device has the wireless charging function).
Charging doesn't affect the normal use of digital products.
Easy to use and carry on the go
Important Notice
Use ONLY Original iPhone / Samsung-approved chargers. Unauthorised chargers may cause damage or the wireless charger may malfunction.
Do not place foreign materials, such as metal objects, magnets, and magnetic stripe cards, between the mobile device and the wireless charger. The mobile device may not charge properly or may cause damage due to overheating.
Do not connect a charger to the mobile device during wireless charging, the wireless charging feature may be unavailable or even cause damage to your phone.
Do not use your phone while charging, as it may get overheat.
Depending on the location of the mobile device's wireless charging coil, your mobile device may not charge properly.
If you use the wireless charger in areas with weak network signals, you may lose network reception.
We're liable to customer, if any, shall in no event exceed the total of the consumer's purchase price.
Compatible With
Samsung S6
Samsung S6 / 6 EDGE / S6 EDGE+
Samsung S7 / S7 EDGE
Samsung S8 / S8+
Samsung S9 / S9+
Samsung NOTE 5 / 8 / 9
Samsung NOTE 10 / NOTE 10+ / NOTE 10+ 5G
Samsung S10 / S10+ / S10e / S10 5G
Samsung S20 / S20+ / S20 Ultra
iPhone 8
iPhone 8 PLUS
iPhone X
iPhone XS/XS Max/XR
iPhone 11 / 11 Pro / 11 Pro Max
iPhone 12 / 12 mini
iPhone 12 Pro / 12 Pro Max
LG G2/G3/G Pro
GOOGLE Nexus7 / Nexus6 / Nexus5 / Nexus4
Nokia Lumia 822 / Lumia 830 / Lumia1020 / Lumia1520
HTC Droid DNA / One Mini2 / One M8 Eye
HTC 8X/Incredible 4G
Sony Z3V/Z4V
Huawei Mate 10 / 9 / 9 Pro
Huawei P30 Pro
Other Fast Wireless Charger Supported Devices
Specs
Device: Qi Wireless charger
Input: DV 5V-2.1A
Output: DV 5V- 1A Charger
Working temperature: 0 - +40°С
Charger Cable Length: Approx. 50cm

Payment & Security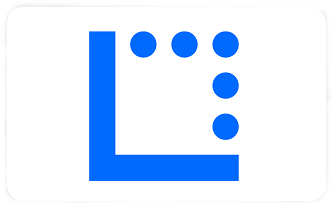 Your payment information is processed securely. We do not store credit card details nor have access to your credit card information.