Description
AF-P system not compatible with all Nikon DSLRs - Check HERE for compatibility.
One of two new exciting DX format telephoto releases from Nikon is this AF-P NIKKOR 70-300mm f/4.5-6.3G VR lens. This compact zoom lens provides 4.3x magnification and an equivalent focal range of 105-450mm when used on compatible APS-C sensors. This type of zoom range is suited to longer reaching work and will find you able to successfully participate in sports and wildlife photography in particular. The noteworthy feature of these new AF-P lenses is the fast and quiet stepping focus motor, perfect for modern Nikon DSLRs and their high-quality video performance, while this particular lens contains Vr stabilisation for excellent handheld performance.
VR stabiliser
Compact and lightweight
ED glass element - eliminates aberrations
Pulse Stepping AF motor
Minimum focus: 1.1m
Overview
Nikon AF-P 70-300mm VR - A fast and quiet stabilised telephoto zoom
Designed for use on Nikon's popular entry-level APS-C format DSLRs, this AF-P NIKKOR 70-300mm f/4.5-6.3G VR lens is a perfect partner for your wider standard zoom lens and will assist you in reaching distant subjects; ideal for Sports, wildlife and travel. Released alongside another Nikon lens with an identical zoom range, this particular version features a highly effective VR stabiliser, reducing the effects of camera shake by up to 4 stops and allowing for more than satisfactory handheld performance.
Further assisting travellers and handheld shooters, this 70-300mm VR has been designed with portability in mind and this has really come through in the finished product - it is surprisingly compact and lightweight! This is one lens that you won't mind adding to your carry bag, with the benefits it brings your photography far outweighing any weight increase. Nikon knows that size is an issue to most amateur shooters and they have delivered here, creating a compact telephoto lens with no quality sacrificed. Another benefit for amateur shooters is the lack of switches or buttons on the lens barrel, which saves you from accidental setting changes and keeps things as simple as possible.
One of the reasons Nikon have been able to cut down on the size of this 70-300mm lens is the inclusion of a pulse stepping motor. This new AF motor is the drawcard of these new AF-P lenses, enabling quick, quiet and smooth autofocus, even during liveview and video shooting. With more and more photographers exploring the moving image and current Nikon DSLRs being equipped with high resolution video features, it is wonderful to have an entry level range of lenses, so suited to these endeavours.
Aiding in the overall high-quality appearance of the images and simultaneously reducing the appearance of a number of aberrations, is the ED glass element which has been included in the design as well as the super-integrated coating.. It is another exceptional feat for Nikon to continuously produce entry-level equipment of this calibre.
Fully compatible models:D7500, D5600, D5500, D5300*, D3400, D3300*, D500 and later models
Incompatible models:D4 series, D3 series, D2 series, D1 series, D800 series, D700, D610, D600, D300 series, D200, D100, D7000, D5100, D5000, D90, D80, D70 series, D3200, D3100, D3000, D60, D50, D40 series, film cameras
Specs
| | |
| --- | --- |
| SKU | 113343 |
| Condition | New |
| EAN | 018208200627 |
| Manufacturer Part Number (MPN) | AFP70-300 SPLIT |
| Minimum Focus | 1.1m |
| Filter Diameter | 58mm |
| Minimum Aperture | f32 |
| Dimensions | 2.8 in. (72 mm) x 4.9 in. (125 mm) |
| Image Stabilisation | Optical |
| Lens Mount | Nikon |
| Lens Type | Telephoto Zoom |
In The Box
Nikon AF-P DX NIKKOR 70-300mm f/4.5-6.3G ED VR Lens

58mm Snap-On Lens Cap
Rear Lens Cap
Payment & Security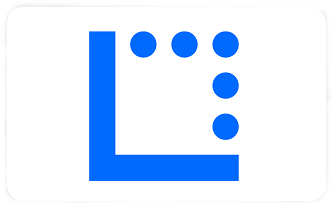 Your payment information is processed securely. We do not store credit card details nor have access to your credit card information.