Description
18 to 55 Times Magnification. 
45° Viewing Angle. 

Includes a Smartphone Adapter. 

Durable Body.

Weather Protection.
Description
Celestron's Ultima Spotting Telescopes are ideal for terrestrial or celestial observation. Equipped with a zoom eyepiece, angled viewing, and 18-55x zoom eyepiece, this telescope is perfect for anyone looking to see the world in detail. Measuring in at 32-40°, this spotting scope has an apparent angle of view that's perfect for terrestrial or celestial observation.
The Celestron Ultima features an IPX 7 Waterproof Design. This allows you to carry it with you whenever you go without fear of submersion or moisture damage.
The Celestron Ultima scope have fully multi-coated optics, which means they are designed for optimum light transmission and long-term durability. The lenses are treated with anti-reflection coatings and US-made prisms, which enhances light transmission and image clarity. Even in the dark or light, you can have an excellent viewing experience with this scope.
With your Celestron Ultima, you have a wide field of view at any zooming range thanks to its 18-55x zooming capabilities. Now, you can observe everything from a distance and get the best view thanks to the Celestron Ultima's zooming capabilities, precision imaging, and wide field of view.
This scope allows your phone to capture exceptional images from the scope to your phone using the special Celestron smartphone application that you can use for this purpose. Just connect your phone to the eyepiece, and you're all set to use your phone as both a viewfinder and turn your Celestron Ultima into a camera!
Product Features in Detail
18-55x Zooming Magnification
The Celestron Ultima offers the best and widest field of view with an exceptional zooming range thanks to its high-quality zoom and imaging capabilities. Capture the best shots using the Celestron Ultima's smartphone app, too.
45-Degree Viewing Angle
You won't need to look directly at sunlight with the Celestron Ultima's 45-degree angle. Along with its included tripod, you can spot celestial bodies and other elements during the night and day without suffering from strain and viewing difficulty.
Smartphone Adapter and Smartphone App for Image-Taking
You can take shots using the scope by attaching your phone to the Celestron Ultima's eyepiece and taking a photo at the target you're currently viewing.
Durable Body
Your Celestron Ultima is made from a lightweight material called polycarbonate to protect the wearer's eyes from the sun's glare or any other light source. Polycarbonate is also a high-impact plastic that doesn't dent and damage easily from falls and impacts.
Carrying Case
The Celestron Ultima comes with a carrying case that protects it from impact and fall damage during transport with its padded insides and nylon waterproof exterior.
Specs
Performance
Magnification
18 to 55x
Objective Lens Diameter
65 mm
Angle of View
18x: 1.7° (Actual)
55x: 0.8° (Actual)
Field of View
18x: 89.0' @ 1000 yd / 30.0 m @ 1000 m
55x: 38.0' @ 1000 yd / 13.0 m @ 1000 m
Minimum Focus Distance
20.0' / 6.1 m
Exit Pupil Diameter
18x: 3.6 mm
55x: 1.2 mm
Eye Relief
18.0 mm
In The Box
- Ultima 65 45 Degree
- T-Ring Adapter
- Objective Lens Cap
- Eyepiece Cap
- Case
Payment & Security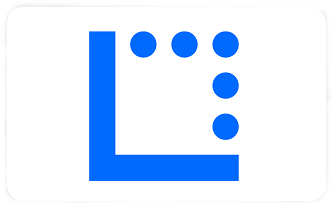 Your payment information is processed securely. We do not store credit card details nor have access to your credit card information.